Experience the Natural Beauty of Pamukkale with Pamukkale Tours
Pamukkale, located in western Turkey, is known for its beautiful travertine terraces and hot springs. With Pamukkale Tours, you can explore this natural wonder and learn about its geological history and cultural significance.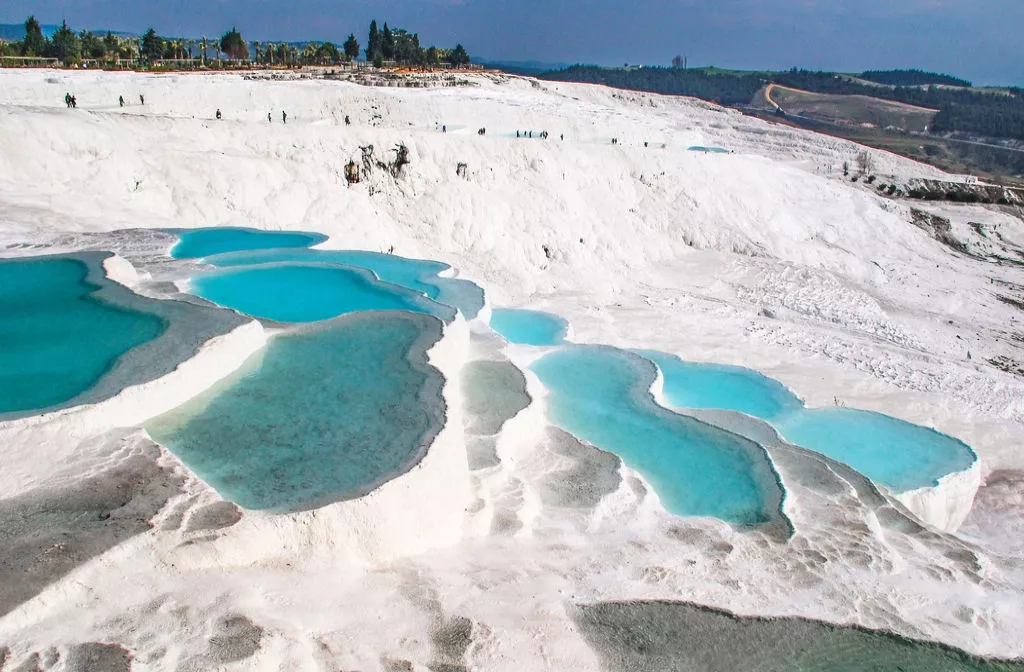 Our guided tours take you to the top attractions in Pamukkale, including the Hierapolis ancient city ruins, the Cleopatra Pool, and of course, the famous travertine terraces. You'll have plenty of opportunities to take photos, swim in the hot springs, and learn about the ancient history of the region.
In addition to our guided tours, we can also help you create a customized itinerary based on your interests and preferences. Whether you're interested in history, nature, or simply relaxing in the hot springs, we can design a tour that's perfect for you.
Our experienced guides are passionate about Pamukkale and its natural beauty, and they are committed to providing a memorable and informative experience for our guests.
Contact us today to book your tour and experience the natural beauty of Pamukkale.