Explore Istanbul's Best Sights with Our Istanbul Tours
Istanbul is a city that is rich in history and culture, and there is no better way to experience all that it has to offer than with one of our Istanbul tours. Whether you are a first-time visitor or a seasoned traveler, our tours offer an unforgettable experience that will allow you to see the best sights that Istanbul has to offer.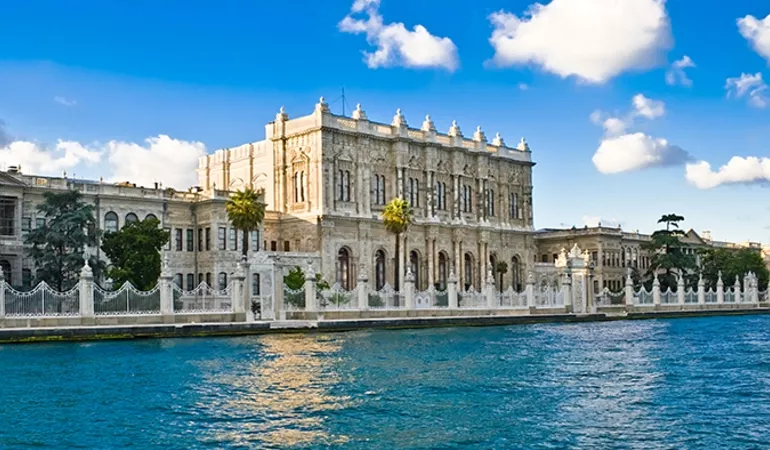 Our Istanbul tours cover a wide range of sights and attractions, including the iconic Blue Mosque, the impressive Hagia Sophia, and the bustling Grand Bazaar. You will also have the opportunity to explore the historical Topkapi Palace, the ancient Roman Hippodrome, and the stunning Bosphorus Strait.
One of the highlights of our Istanbul tours is the chance to taste some of the city's famous cuisine, including the delicious Turkish delight and the savory baklava. You will also have the opportunity to learn about the city's history and culture from our knowledgeable and friendly guides.
At Istanbul Tours, we offer a variety of tour options to fit your needs, including half-day and full-day tours, private tours, and group tours. We also offer customized tours that can be tailored to your interests and preferences.
So, whether you want to explore Istanbul's famous landmarks or experience the local culture and cuisine, our Istanbul tours are the perfect way to see the city in all its glory. Book your tour with us today and get ready for an unforgettable adventure!
Top Tourist Attractions in Istanbul, Turkey
Blue Mosque: The Blue Mosque, also known as the Sultan Ahmed Mosque, is a stunning example of Ottoman architecture located in the heart of Istanbul. Its most notable features are the intricate blue tiles that adorn its interior walls, giving it a serene and calming atmosphere. The mosque was built in the early 17th century and has since become one of Istanbul's most famous landmarks, attracting visitors from all over the world.
Hagia Sophia: This ancient church-turned-mosque is a must-see for its stunning architecture and historical significance.
Blue Mosque: Also known as the Sultan Ahmed Mosque, this beautiful mosque with its six minarets is one of Istanbul's most iconic landmarks.
Topkapi Palace: Once the residence of the Ottoman sultans, Topkapi Palace is now a museum where visitors can see the opulent interiors and priceless treasures of the former empire.
Grand Bazaar: This bustling marketplace is a paradise for shoppers looking for Turkish souvenirs, spices, and traditional goods.
Bosphorus Cruise: A scenic cruise along the Bosphorus Strait offers stunning views of Istanbul's skyline and connects Europe and Asia.
Basilica Cistern: An underground water storage system from ancient times, the Basilica Cistern is a fascinating glimpse into Istanbul's history.
Spice Bazaar: Another vibrant market in Istanbul, the Spice Bazaar is a sensory feast for those seeking exotic spices and teas.
Galata Tower: A medieval stone tower with panoramic views of Istanbul, Galata Tower is a must-visit for photographers and history buffs.